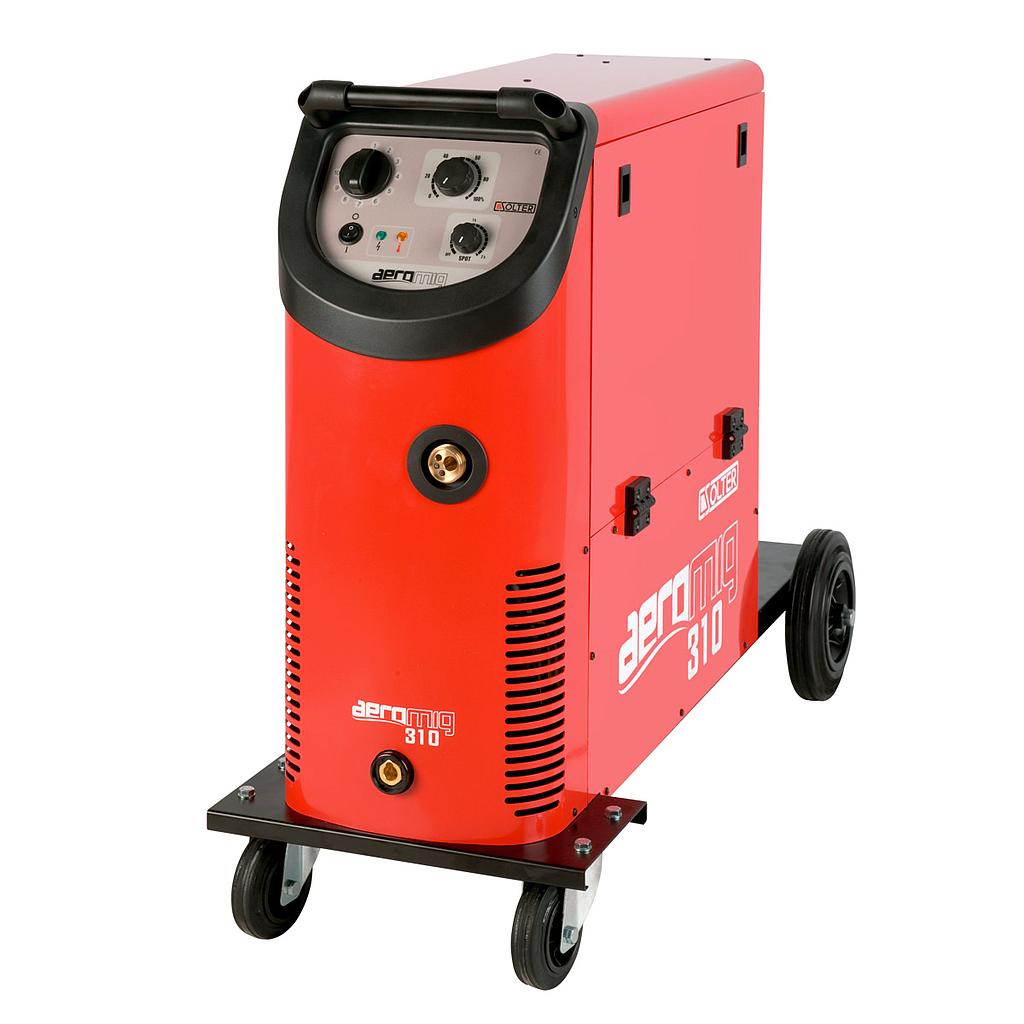 AEROMIG 310 4R
---
· Equipo compacto profesional MIG/MAG de 300Amp.
· Arrastre 4 rodillos.
· Ideal para soldar hilos de 0,8 - 1,0 y hasta 1,2mm.
Share this product:
The AEROMIG 310 wire machine is bi-voltage three-phase (230V/400V). With an extremely compact and innovative design, it is the best compromise between versatility, ease of use and robustness with powers of up to 300 amps and the possibility of welding with wires up to 1.2mm in materials as diverse as Steel, Stainless and Aluminum.
Microprocessor control. Automatic Burn-back Soft-start. 10 regulation points with fine adjustment of the welding current. Adjustable timer 0-2s.
Intensity at 60%(100%) a 40ºC

250A (200A)

Intensity MAX.

300A

Regulation

20 - 300A (15 - 29V)

Duty Cycle at 40ºC

40%

Usable wire coil

D300 - 15kg

Usable welding wire

0,6 - 1,2 mm

Motor max power

65W

Wire feeder rolls

4R

Wire speed

0.....20m/min

Supply Voltage

230/400V - 3ph

Absorved power max.

14kva

OCV

22 - 48V

Dimensions

990x380x790mm

Protection index

IP23

Regulation board

SOLMIG

Weight

77kg

Ventilation

FORCED