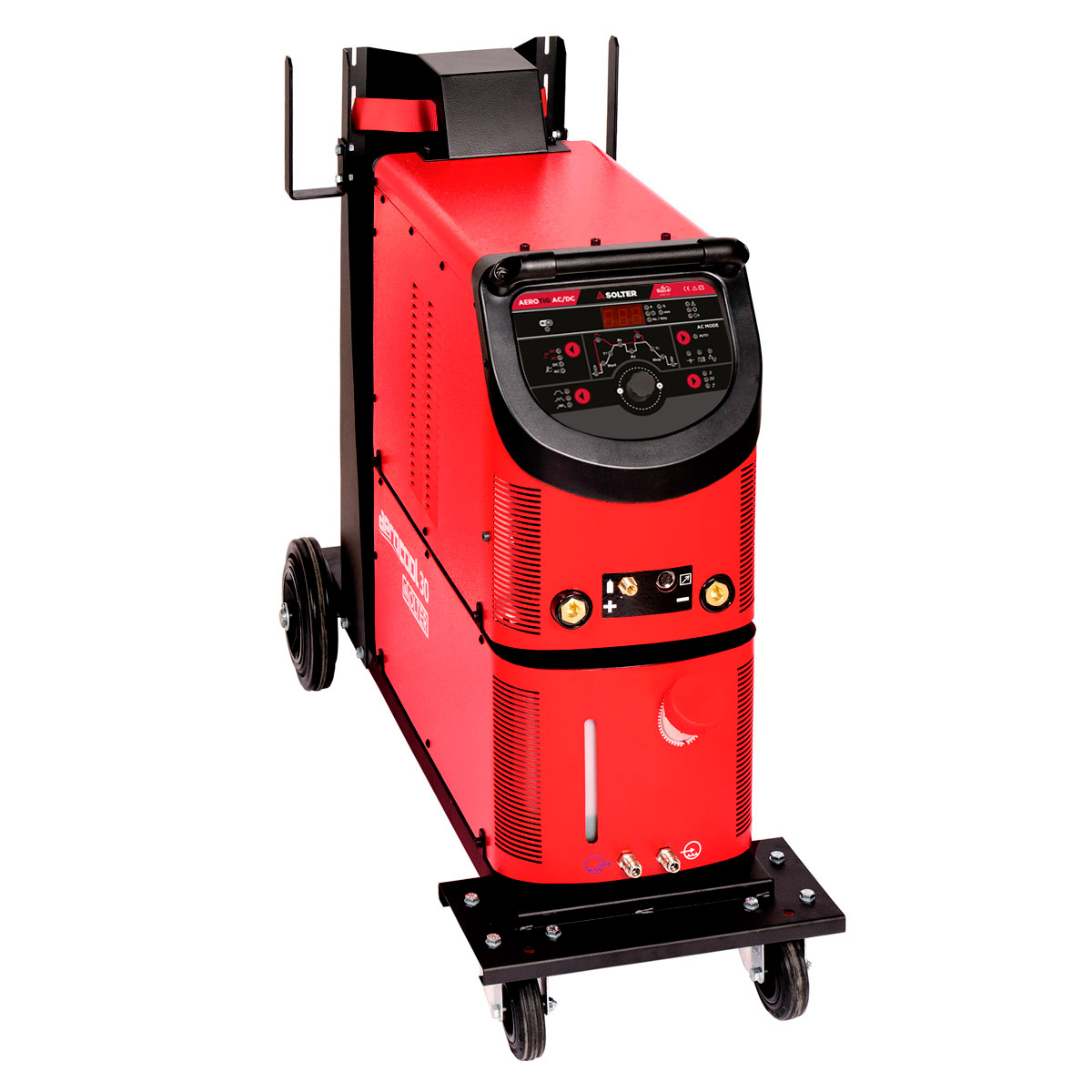 · AC/DC PULSED TIG welding of all types of carbon, stainless and ALUMINUM.
· Three-phase equipment of 350A at 60%
· Kit consisting of AEROTIG 4330AC/DC power unit, AEROCOOL refrigerator and trolley.
· Wi regulation panel, with remote regulation of the welding curve and data management through the WaaS platform.